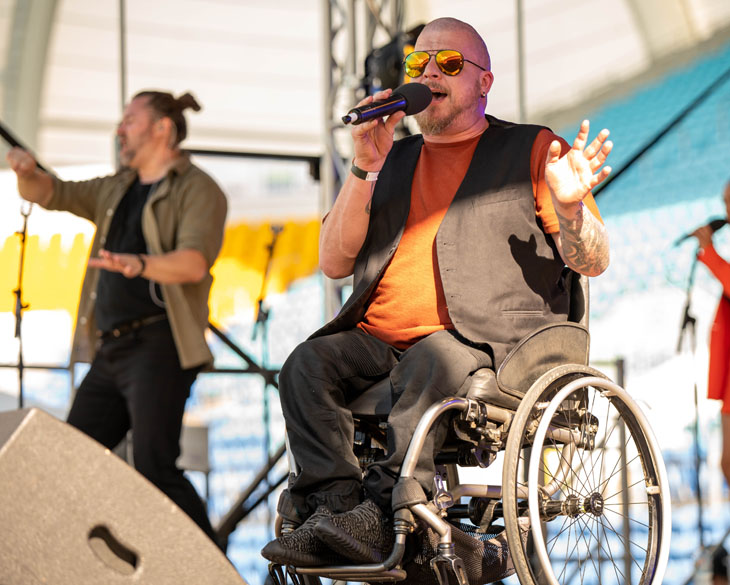 Festival of Fun
The ARGH Foundation is proud to be bringing back the Festival of FUN (FOF), an all-inclusive fully accessible Festival on Saturday the 10th of March at the Gold Coast Sports & Leisure Centre.
Festival of FUN aims to bring people of all abilities together across one day – for a FUN, welcoming and safe experience. The Festival is open to all, however is specifically designed for people of all ages living with a disability, their families, friends and carers.
FREE activities will commence outside the Gold Coast Sports & Leisure Centre from 11am, including a "Try Me Sports Arena" to come watch demonstrations and have a go if you wish, an Art Hub, an "All About You business Expo", QLD's own Reptile Rangers with snakes, Crocodiles, Spiders and Lizards to pat and hold…. and the Festival's mascot – a Micro donkey named KINDNESS! (As everyone needs a little, KINDNESS).
Following this, will be the SINGALONG event starting at 1pm and finishing at 4:30pm. Singing this year will be Kathrine Peereboom, Lisa Hunt, Mic On Wheels, Matt Stokes, Charlie Mitchell, Sharon Lee, Tim McCallum and MORE! PLUS joining them on stage will be one of the Festival's ICONS and ambassador's, Auslan "rock god" Mikey Webb.
Tickets for the event are on sale now and starting at just $20.
Visit the Festival of Fun website for more information.