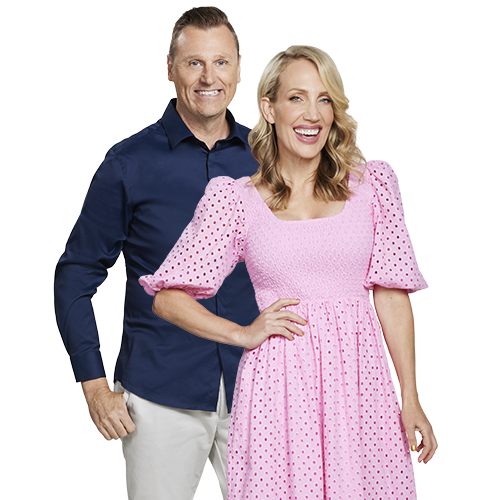 from 5am weekday mornings
GALEY & EMILY JADE
Hear it. Love it.
Galey & Emily Jade are the only show on the GC live from 5am weekday mornings.
100% Gold Coast made with more fun, local stories, cash and prizes, celebs, local news, sport, and traffic every 15 minutes. If it's happening on the Gold Coast, we're on it.
Always informative and accidentally entertaining, Galey & Emily Jade care about the Gold Coast and the people that make it our community.
Double or Nothing. It's the Gold Coast's ONLY unlimited cash contest! Question 1 is worth $50. If you get it right, you'll have the chance to answer another question to double the cash. Every question you get right we double your money. Tune in from 8.00am weekdays to give it a go!
Emily Jade's Entertainment News. Who doesn't love hearing all the celebrity gossip from around the world? Get an EJ Entertainment News update at 6:20am and 8:20am every weekday morning.
Galey to the Rescue. Every now and then Galey rallies the support of the whole Gold Coast in order to help one special local in need. No challenge is too big for Galey, especially when it's for a good cause.
Galey & Emily Jade want you to be apart of the show, join our conversations, report a traffic problem or tell us about something everyone on the GC needs to know about.
Call us anytime on our local Gold Coast phone number 5571 1029.
Get in contact!
Phone: 07 5571 1029