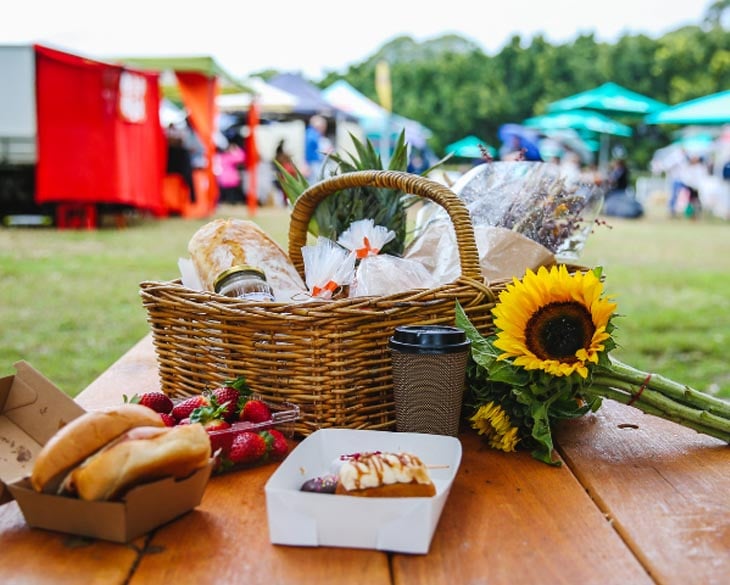 Racecourse Markets
Join us at Racecourse markets, A LOCAL Farmers Market for the Gold Coast COMMUNITY! Every Sunday from 6am – 11.30am Racecourse Dr, Bundall.
Support the local Queensland and Northern Rivers growers in a paddock to plate experience and get a little exercise as well. Patrons will be pleasantly surprised with the easy-going outdoor atmosphere and the range of exhibitors.
There will be fresh fruit and vegetables, cryovac meats, specialist bakeries, international takeaway food and so much more!
But wait, there's more…. healthy juices and of course… coffee to kick start the day. Take home fresh flowers, pet treats, plants and herbs, meals for a week, jams, honey.
Set the alarm, get out of bed early and spend your Sunday morning with us at Racecourse Markets!