A recall has been issued for two popular cheese products sold at Woolworths and IGA supermarkets across Australia.
Both Unicorn Classic Camembert 125g and Community Co French Style Camembert 125g have been pulled from supermarket fridges over fears of microbial Listeria contamination.
"Listeria may cause illness in pregnant women and their unborn babies, the elderly and people with low immune systems," the recall notice said.
The cheese products have been available for sale at Woolworths supermarkets in Victoria, NSW, SA and Tasmania, as well as IGA stores in Victoria and Queensland.
It has also been sold at Natures Best, V&C Food Distributors, Bill's Cheese and Yoghurts in NSW and Our United Food Co in QLD.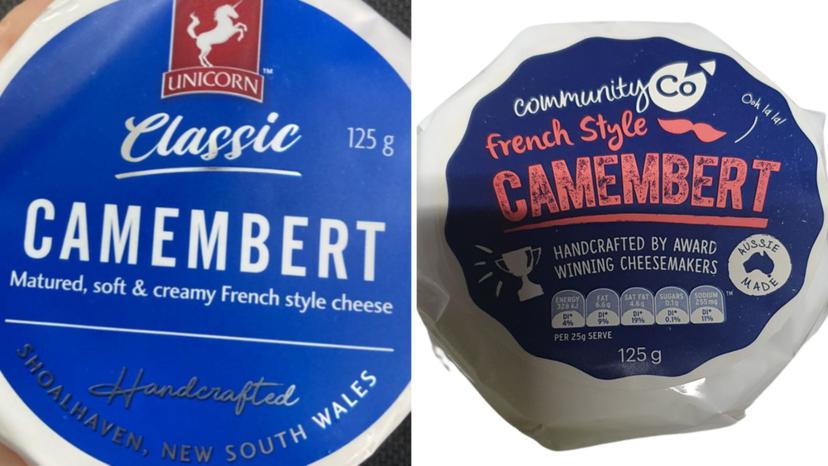 The affected products have best-before dates of November 8, 2023 with a batch number of 123123E Est No 287.
Consumers are being told to return the products to the place of purchase for a full refund.
Anyone concerned about their health is urged to seek medical advice.
Get more from Moyra & Big Trev